I'm Learning About Money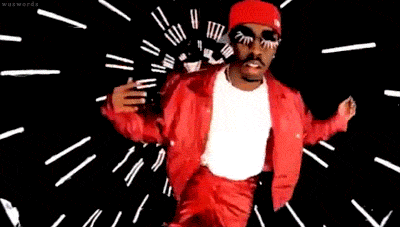 Personal finance is one of those topics that's easily overwhelming. Last year, I caught myself repeating the same worries.
"Stocks, bonds, 401ks, IRAs? There's just too much to comprehend."

"I have no idea what all of those experts are talking about. How could I possibly understand all of this stuff?"

"Am I making enough money for it even to matter?"

"I'll just keep putting a bit into my savings account each month."

"I know finances are important, but I'll tackle it when I have more time…"
The unknown can be paralyzing, and the worst part is that inaction snowballs into guilt.
"I know I should be doing something, but where the hell do I start?"
At the opportune moment, a friend of mine turned me on to Ramit Sethi's book "I Will Teach You To Be Rich" which is a nice intro to personal finance for the overwhelmed twenty-something. The book touches on debt, credit cards, budgets, saving, investments and more in a snarky I-get-where-you're-coming-from-bro tone.
IWTYTBR really is more of a primer. Like anything, you need to absorb and evaluate the advice but Ramit's book provides a great jumping off point for many money-related topics. One of my biggest takeaways was Ramit's 80% approach. You don't need to become an expert. You don't need to understand everything. Many times, getting 80% of the way there is enough. An 80% solution can be more than adequate.
Inaction is in fact the worst option of all. We know money doesn't buy happiness, but it's core to how we navigate our daily lives. You can't escape it. If you don't invest a bit of time to understand the fundamentals, you'll pay dearly for it later.
A few days ago, I polished off Larry Swedroe's "The Only Guide To A Winning Investment Strategy You'll Ever Need." I have to say, I genuinely enjoy the topic. Maybe it's the numbers and logic, or maybe it's just the idea of being rich (which I hear is among the top 10 things Asian guys in their twenties love).
Whatever the case, the process of defining finance terms I've long avoided and getting a grasp on how money today affects money down the road has been a liberating experience. I understand how much I spend and what I spend on. Knowing the numbers is a hell of a lot better than guestimating whether or not I can afford a special purchase or that summer trip.
If you were in the same financially-confused boat, I encourage you to just pick up a book and dive in. My plan is to continue learning and sharing my finance findings as a way to help personally synthesize. Any tips or coffee chats along the way are more than welcome.
As I look towards 2014, there are plenty more guilt-inducing-"I'm overwhelmed by what I don't understand" topics to tackle. Here's to the new year!