Right Support, Right Time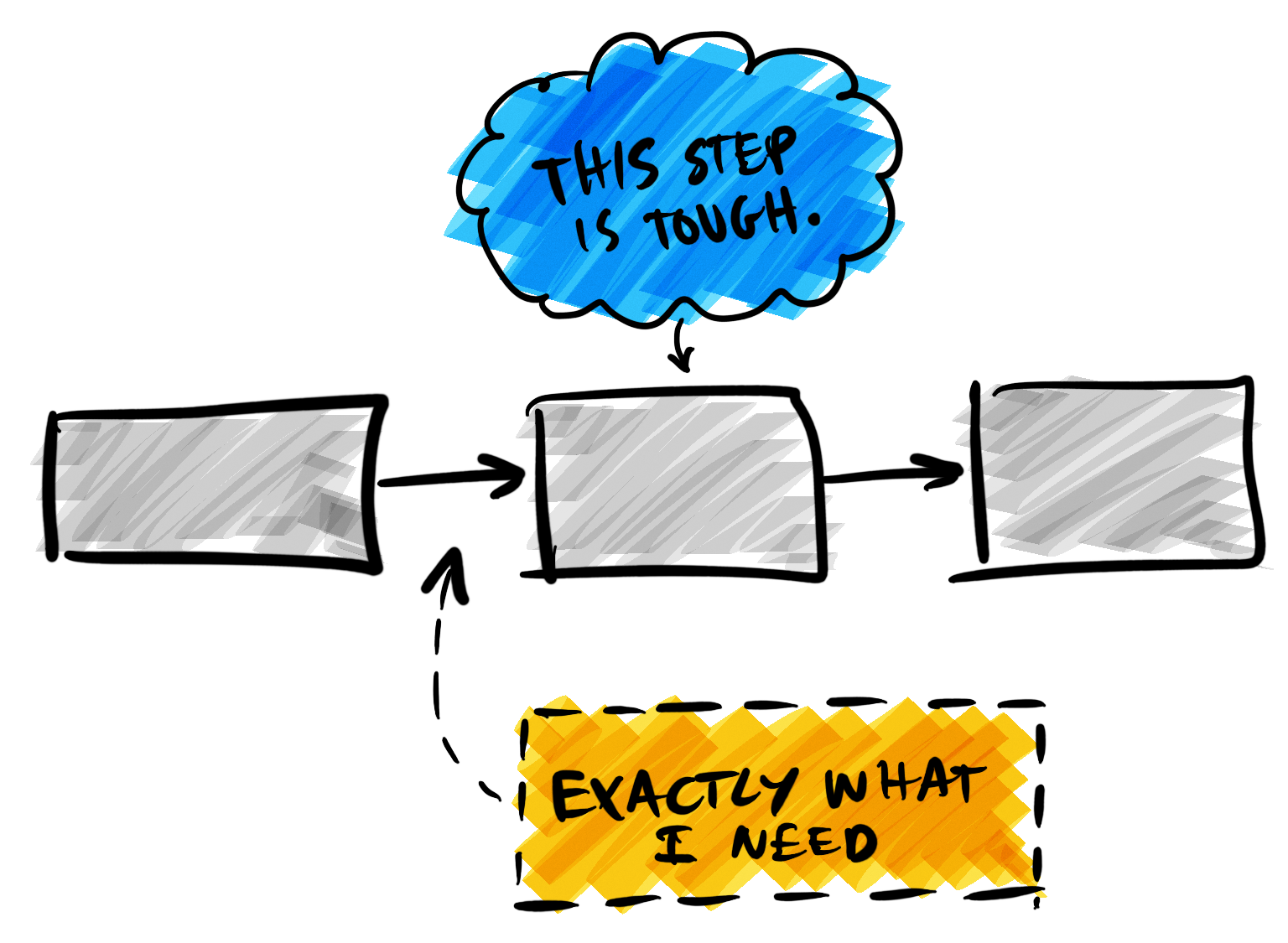 I helped interview Ru Hill who runs Surf Simply, a surf coaching resort in Costa Rica. I've been thinking about that chat from a few weeks ago.
One of the most impressive things he and his team have done is outline a surfing "Tree of Knowledge." It's a flowchart that visualizes key surf skills and their dependencies.
It allows beginners to clearly see a road map telling them which skills need to be mastered first, what they will lead on to and, most importantly, why. For more experienced surfers, the poster tells you what you should be aiming for next and what gaps in your knowledge might need to be revisited in order for you to progress
This Tree of Knowledge reminds me how it's most helpful to deliver people the right support at the right time. It's tempting to shower someone in resources, training, and knowledge.
But a real process person thinks, what do you need right now to get where you want to go?